WELCOME TO EAGLE LANDING DENTAL
When you walk into our practice, you can expect nothing but the highest level of care from our warm and friendly team. Our dental team is dedicated to providing every patient with a comfortable and comprehensive experience. We're also all ears and will answer any questions you might have about the payments and procedures. Our office is located at 702-8249 Eagle Landing Parkway in Chilliwack. We are happy to welcome patients old and young. Contact us to schedule an appointment today to reap the benefits of a beautiful smile and optimal oral health.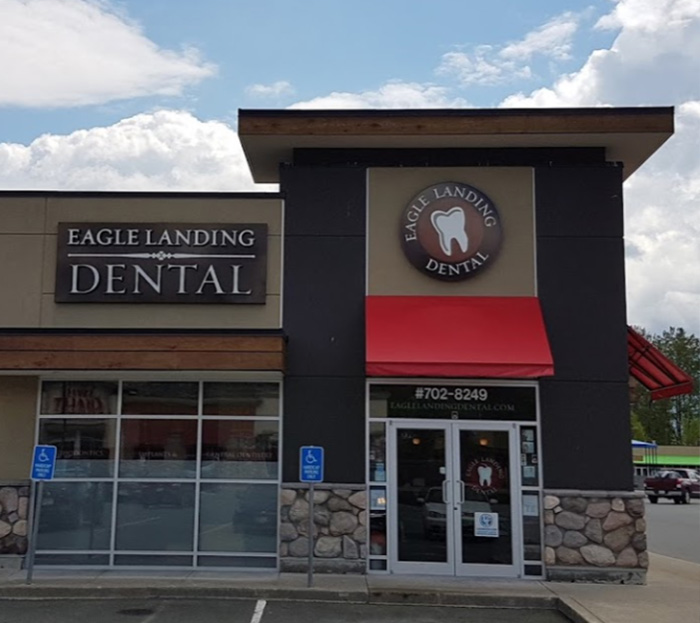 Your Chilliwack Dentists & Oral Health Care Team
Our dedicated and skilled team of dental professionals take the time to understand the needs of each individual patient that enters our care. We believe in providing patients with a comfortable experience with access to a variety of quality dental treatment options. Schedule your appointment online or call us today to book your next appointment.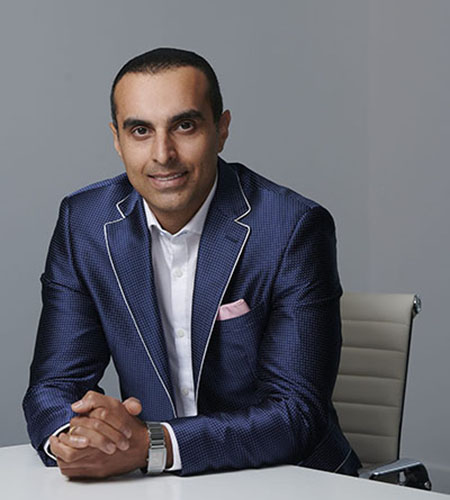 Dr. Ruby Bhullar
GENERAL DENTIST
Dr. Ruby Bhullar graduated from the University of British Columbia's Faculty of Dentistry in 2007 where he obtained his Doctorate of Dental Medicine degree (DMD). Prior to that, his undergraduate training was in the field of Pharmacy also at UBC. Following graduation from dental school he has spent above 500 hours, over the course of several years, in advanced training related to implant dentistry and bone grafting. This training has taken the form of didactic, academic, clinical and hands on case experience outside of that normally obtained in dental school. After a series of written and oral examinations in both surgical and prosthetic implant dentistry he obtained his Associate Fellowship from the American Academy of Implant Dentistry (AFAAID).
Dr. Bhullar is also a member of the American Academy of General Dentistry (AGD) and the American Academy of Clear Aligners (AACA) which provide a vast network of continuing educational courses on a regular basis to remain current with the modern practice of dentistry. Dr. Bhullar is an established Invisalign provider having treated hundreds of cases that would have normally required metal braces. He is certified in Conscious Sedation Dentistry to allow those highly anxious patients, who would otherwise be unable to undergo treatment, to do so in a relaxed atmosphere. It is also very helpful for more routine procedures such as wisdom tooth removal. Staying up to date with current and modern technology is one of the pillars of his clinical practice. Dr. Bhullar regularly employs the use of lasers, CT scans and modern day 3D scanners in the quest for the ultimate patient outcomes. He enjoys all aspects of dentistry but the most notable disciplines are orthodontics, cosmetics, oral surgery and implantology.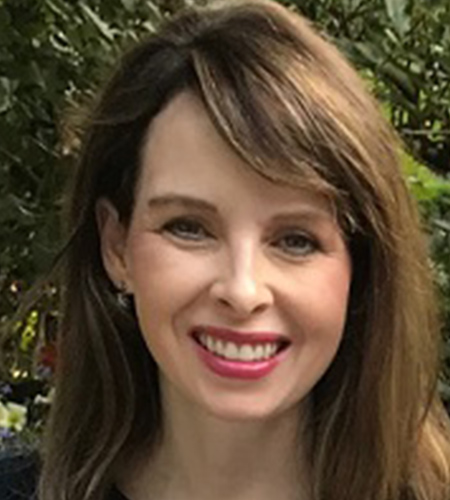 Dr. Cheri Porth
GENERAL DENTIST
Dr. Cheri Porth, General Dentist, graduated from the University of British Columbia Dental School (DMD) in 1999. Between 2006 and 2009 Dr. Porth worked as an Assistant Clinical Professor at the UBC Faculty of Dentistry. A second generation dentist, she practiced with her father in Abbotsford before moving to Vancouver and later Ontario. Dr. Porth strives to provide dental care in a gentle and caring manner.
When she's not at the office, she enjoys travelling, playing the piano, and spending time with her family. She is also an ardent Canucks fan.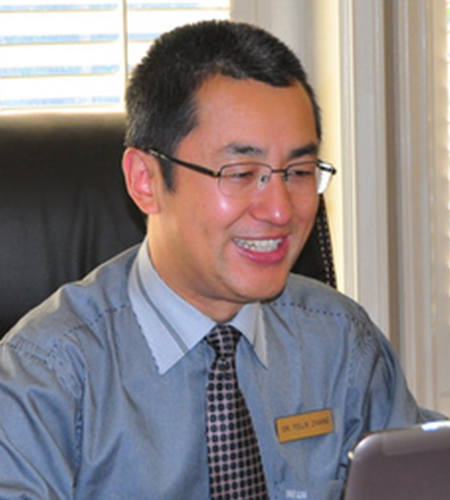 Dr. Felix Zhang
GENERAL DENTIST
Dr. Felix Zhang, General Dentist, is a well-known, experienced dentist given both his extensive international education and his experience at Sierra Dental in Calgary, Alberta. Dr. Zhang received his undergraduate and masters degree in dentistry and oral surgery in China, where he practised as an oral surgeon before moving to Canada. He graduated from the University of Alberta with a Doctorate of Dental Surgery degree (DDS) in 2005.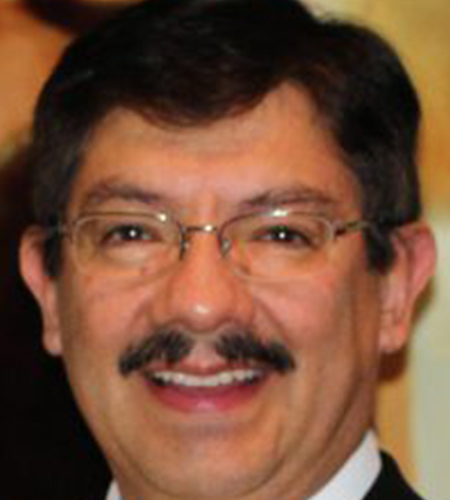 Dr. Leos Marquez
GENERAL DENTIST
I have been practicing dentistry for more than twenty five years. My original education was in Mexico City where I received certifications in Orthodontics and Dentofacial Orthopedics in addition to my degree in General Dentistry. I pride myself in being a highly ethical, compassionate, gentle dentist, committed to a lifetime of learning.
My experience is in all aspects of dentistry including: Dental Sedation, Cosmetic Dentistry, Endodontics, Dentofacial Orthopedics, Pediatric Dentistry, Oral Surgery, C&B, Invisalign I and II, Six Month Smiles , Crowns for implants, are the most important procedures in my practice.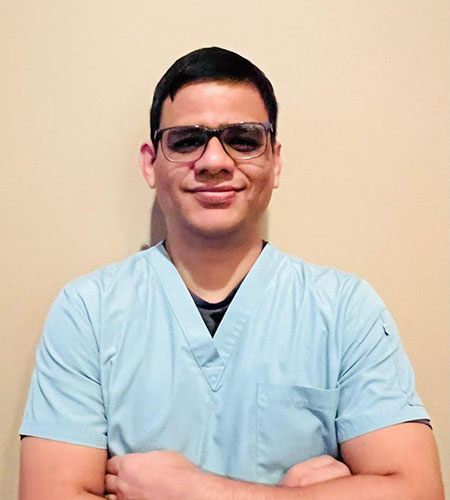 Dr. Harish Kuniyal
General Dentist
Dr. Harish Kuniyal graduated from dental school in India, in 2006. After working as a general dentist for year in a hospital, he decided to narrow is focus to prosthodontics. This provided him with more in-depth knowledge and expertise in providing his patients with complex treatment options like full mouth rehabilitation, crowns and bridges, veneers, implant-supported prostheses, maxillofacial prostheses, and smile design.
Dr. Kuniyal practiced as dental specialist for 10 years across India, Mauritius and, Kuwait, before relocating to Canada with his family, in 2020. He received his General Dentist license in Canada, in 2022 and has been practicing ever since. While practice dentistry in various different countries, Dr. Kuniyal realized that a smile is a universal language which transcends all barriers. What he loves about being a dentist, is having the opportunity to create beautiful, healthy smiles, and interact with patients of various different ages and backgrounds. Dr. Kuniyal enjoys all aspects of dentistry, and is always looking forward to more enriching and rewarding experiencing within the field. He looks forward to seeing you, and helping you reach all your oral health goals!