Dental Implants Near You
Missing teeth can affect your oral health and your everyday tasks. The gaps can attract bacterial buildup that causes inflammation and infections. Your teeth will also begin to shift to fill the empty space. When you're missing a tooth, it can create difficulties eating, chewing, and speaking. At Eagle Landing Dental, we are happy to provide dental implants in Chilliwack to replace missing teeth.
When are Dental Implants Required?
There are various reasons why tooth loss occurs. Tooth decay, teeth grinding, gum disease, and injuries are a few common causes. It's important to replace missing teeth to prevent oral health issues from arising.
If you would like to receive dental implants near you, please contact our office to schedule a consultation. While implants are a durable and long-lasting tooth replacement, they are not ideal for every patient. It's essential to have healthy gums and a strong jawbone as the foundation for the implant.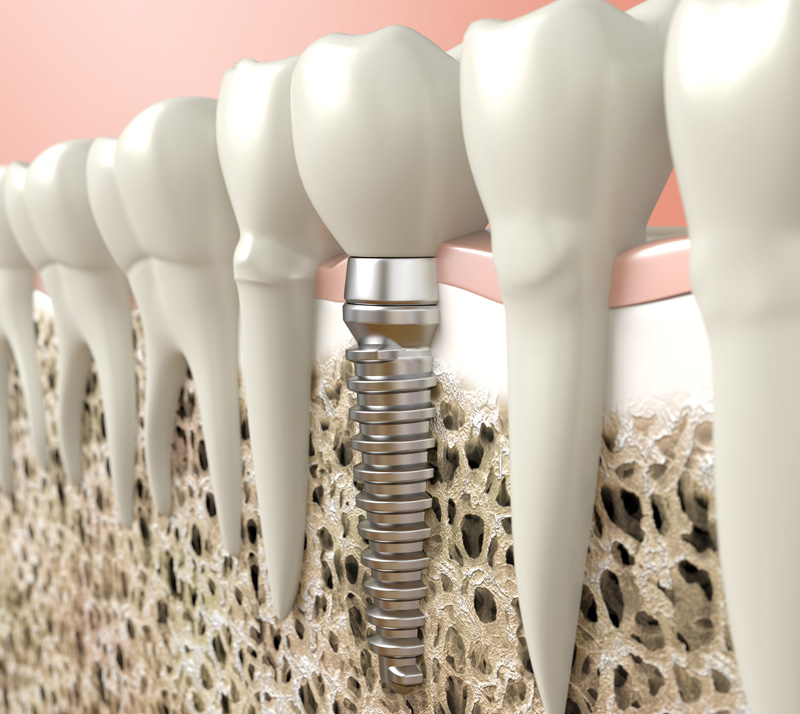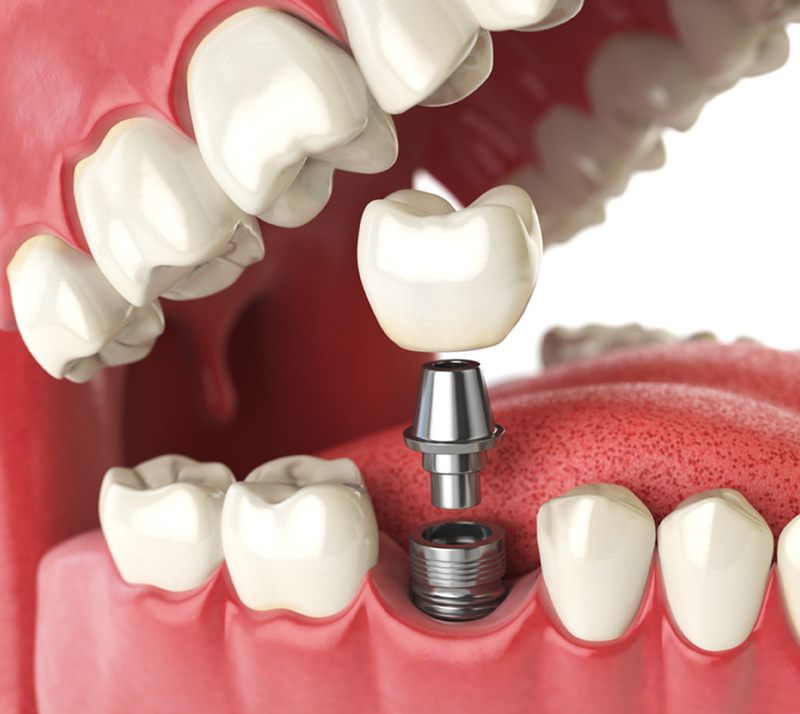 The Benefits of Receiving Dental Implants
There are countless benefits to replacing missing teeth with dental implants. Some of the benefits include:
They feel and look natural
They improve your confidence
They improve your ability to eat
They improve your oral health
They enhance your smile
They prevent your teeth from shifting
They are long-lasting
They prevent bone loss
They improve your speech
The Process of Receiving Dental Implants
The overall process of attaining dental implants can take several months to complete. The timeframe will differ for each patient. After your consultation, we will surgically place a biocompatible screw into your jaw bone if you're eligible. Through a process called osseointegration, your body will accept the screw as your tooth's new roots. It can anywhere from three to six months for the screw to fuse with your bone. After this process is complete, we will then place your permanent crown.
How to Maintain Dental Implants
Dental implants are a long-lasting solution for tooth loss. By caring for your implant, you can prolong their longevity. We recommend following the tips listed below to maintain your implant:
Take time to clean around your implant
Practice good oral hygiene
Avoid foods that can damage your implant
Use a soft-bristled toothbrush
Rinse after each meal or snack
Schedule dental cleanings and check-ups biannually
Searching for dental implants near you? Contact our team at Eagle Landing Dental to learn more or to schedule your consultation today. We provide dental implants in Chilliwack to restore your confidence and smile.