Porcelain Veneers Near You
At our practice, we are committed to helping each patient achieve a beautiful smile they feel confident in. Porcelain veneers are an excellent option to mask imperfections. We provide porcelain veneers in Chilliwack to improve the colour, shape, and size of your teeth.
What Can Porcelain Veneers Address?
Porcelain veneers can address a variety of dental concerns, which include:
Poorly shaped teeth
Stained teeth
Uneven teeth
Worn teeth
Gapped teeth
Minor misalignment
Looking for porcelain veneers near you? Contact us to schedule an appointment to see if this treatment is ideal for you. Veneers are typically ideal to treat mild to moderate dental concerns. If you have more severe crowding or misalignment, our dentist will recommend more suitable alternatives.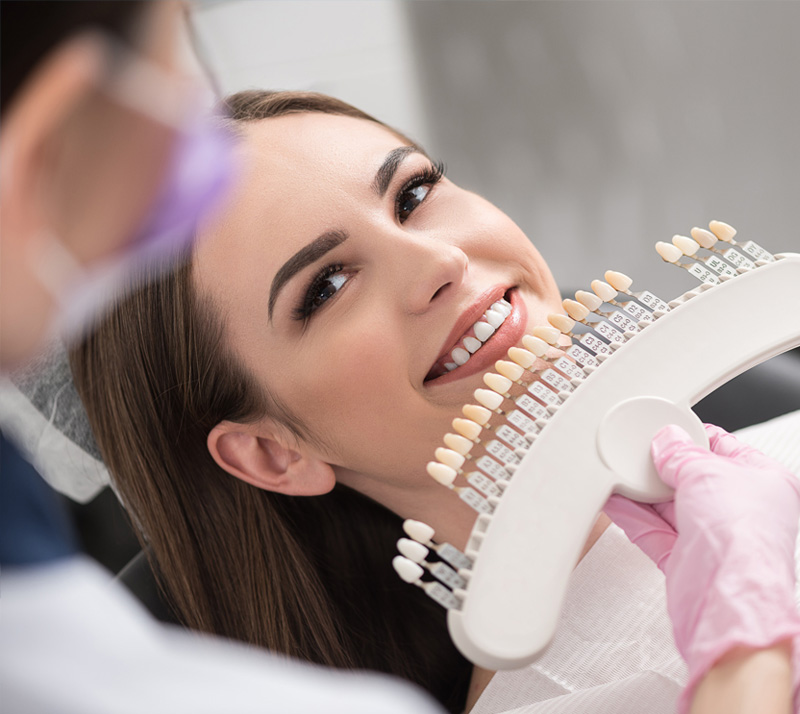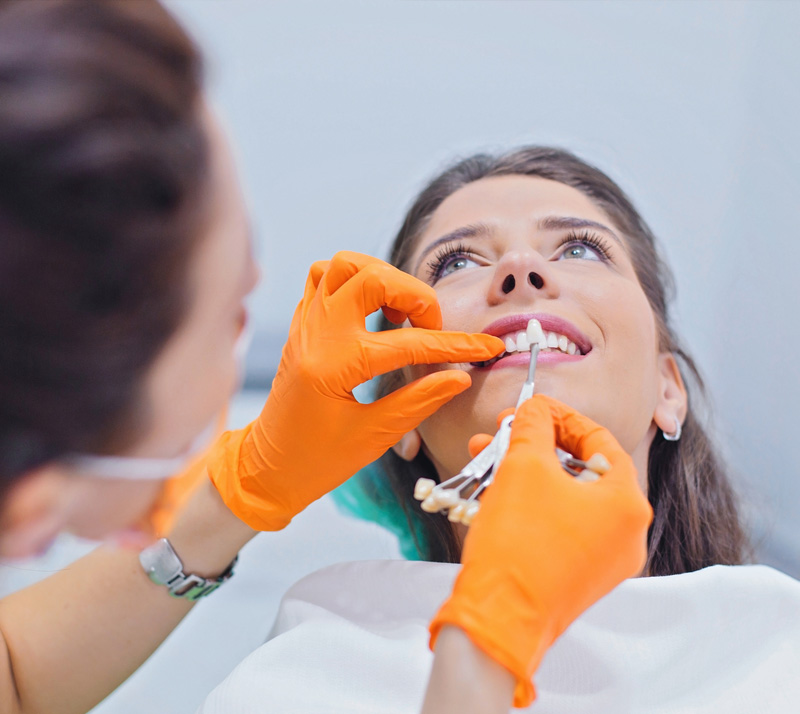 The Benefits of Porcelain Veneers
Porcelain veneers are an excellent option to improve your smile. There are various benefits to receiving veneers, including the following:
They look natural
They are long-lasting
They use stain-resistant material
They boost your self-esteem
They improve your appearance
A customizable procedure
Porcelain veneers can help you achieve your dream smile. Contact us to learn more about receiving porcelain veneers near you.
The Process of Receiving Porcelain Veneers
Interested in receiving porcelain veneers in Chilliwack? During your initial consultation, your dentist will examine your teeth and gums to see if you are an ideal candidate for veneers. If you're eligible, we will take impressions of your teeth to create your custom-made veneers. We will also prepare your teeth by removing a thin layer of enamel. Once we receive your veneers, we will schedule an appointment to fit and polish them.
How to Maintain Your Veneers
With proper care and maintenance, your veneers can last for many years. We recommend the following tips to prolong the lifespan of your new veneers:
Receive frequent cleanings and check-ups
Avoid teeth grinding
Avoid eating hard and sticky foods that can chip or crack your veneers
Practice good oral hygiene
Wear a mouthguard when engaging in sports to protect your teeth
Are you looking to receive porcelain veneers in Chilliwack? We are happy to offer porcelain veneers near you to help you achieve a radiant smile. Contact us to schedule your consultation today!